Recruiting caregivers of older adult(s)!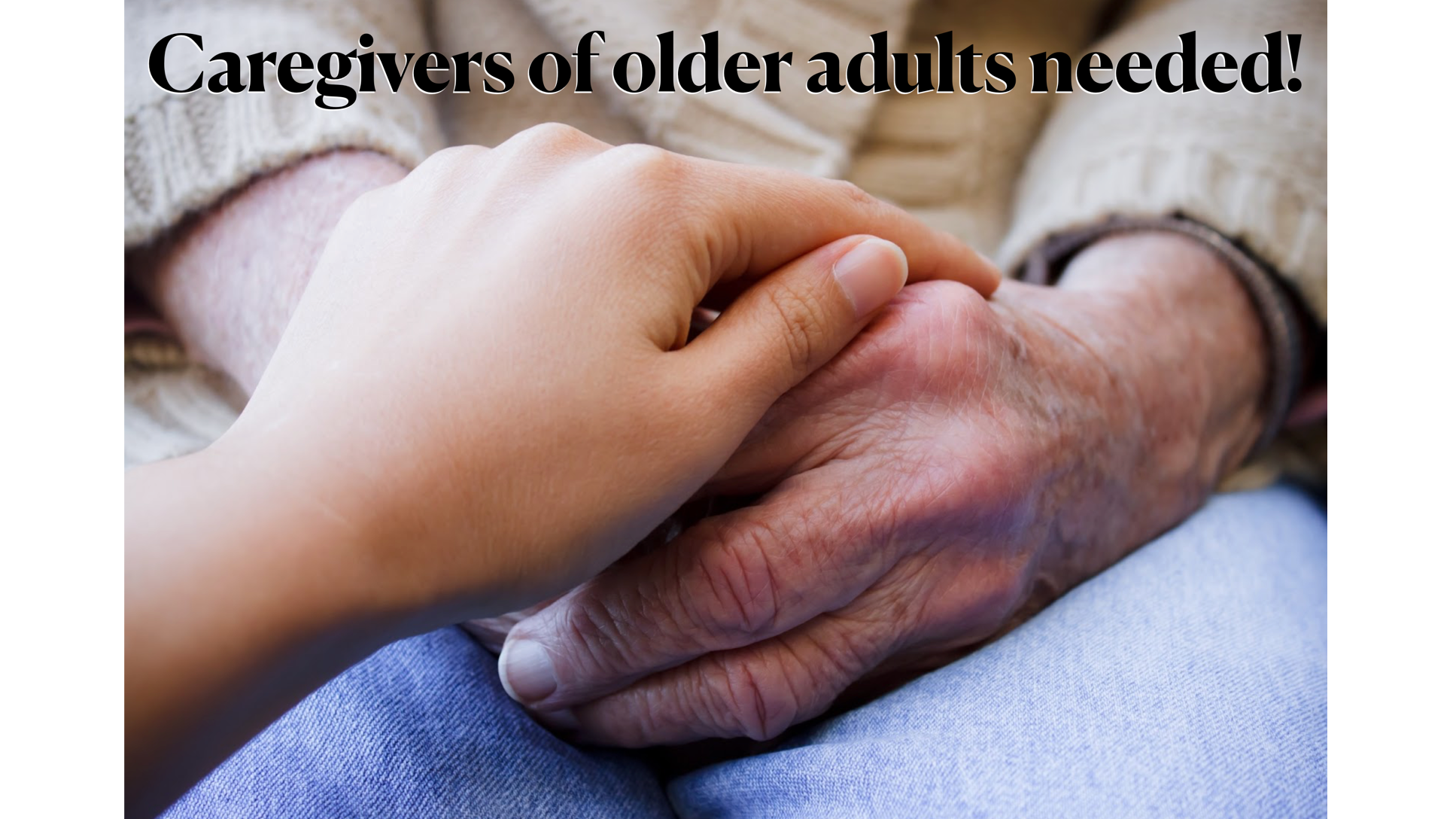 Overview
Are you TAKING CARE of an OLDER ADULT in your home? We would like to hear from you!
We are researchers at Indiana University who are conducting interviews and future design workshops to create technology to support caregiving. This study has been approved by the Institutional Review Board at Indiana University (#14314).
Description
What you'd do:
You will be interviewed for about an hour to understand your relationship between you and the older adult. If you are interested, you can also participate in a two- hour future design workshop.
Compensation:
After completing the study, the participant will receive $15 for an interview and $40 for a future design workshop session.
Eligibility
You may be eligible for this study if you meet the following criteria:
Conditions:

healthy

Age:

Between 18 Years - 85 Years
Taking care of older adult(s) (50+) in daily activities such as preparing food, medicine, bathing, dressing, walking, or providing transportation.
Living with the older adult in their households for at least twelve months.
Additional Information:
We will contact you by email with more information. Or contact us via
hsulon@iu.edu
Updated on 30 Nov 2022 .
Study ID: TX11476
Connect with a study center near you
You have contacted , on
Your message has been sent to the study team at ,
A copy of the message has been sent to your email
What happens next?
You can expect the study team to contact you via email or phone in the next few days.
Sign up as volunteer to help accelerate the development of new treatments and to get notified about similar trials.
You are contacting